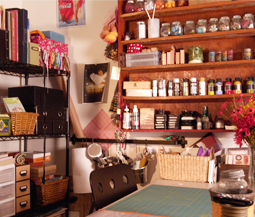 Hello There!
We are Carta, a greeting card company with a twist. Our greeting cards are handmade with dimension and texture. Your personalized message is handwritten into the card creating a memory that will be saved and treasured.
A Brief History






Making greeting cards was originally a hobby for me, Anna Femath. I would make them for friends and family along with scrapbooks and other crafts. After I got married my husband suggested I sell them and so I tried it out with a couple of cards at a consignment shop.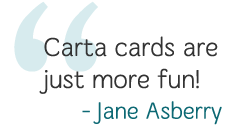 Carta now sells thousands of cards a month, and I could not create them all by myself, so I expanded a couple of times until Carta is what it is today. I am delighted that what I enjoy to do can being smiles to the faces so many people.
Why Are We Different
We don't create flat, mass produced greeting cards that go instantly into the trash after a single read. We don't create e-greetings that are completely forgettable. We create little pieces of art that are saved and treasured.